SoCal Digital Citizenship Symposium – St. Margaret's Episcopal School
February 9, 2019 @ 8:00 am EST

-

3:00 pm EST
[button target="_blank" hover_type="default" custom_class="events-buy-button" text="Buy Tickets" link="https://www.eventbrite.com/e/socal-digital-citizenship-symposium-st-margarets-episcopal-school-tickets-49558123682″]
Eduscape, in partnership with Common Sense Media, will be holding the SoCal Digital Citizenship Symposium on February 9th at St. Margaret's Episcopal School in San Juan Capistrano, CA.

Who Should Attend?
Superintendents, Associate Superintendents, Director of Curriculum, Library Media Specialists, Principals, Teachers, Guidance Teams, PTA & BOE members and Parents.
Why Attend?
Educators who are working toward becoming a Common Sense Educator will receive credit for two LEARN activities. Participants will also discover how to build a culture of Digital Citizenship across your learning community.
What Will You Learn?
Explore the essential elements and best practices to be proactive in safeguarding your students' digital lives.
Cost:
$199 pp*
(Group discounts available)
Continental breakfast & lunch included
To register via Purchase Order, please email [email protected]
[button size=" style=" text='Buy Tickets' icon=" icon_color=" link='https://www.eventbrite.com/e/socal-digital-citizenship-symposium-st-margarets-episcopal-school-tickets-49558123682′ target='_blank' color=" hover_color=" border_color=" hover_border_color=" background_color=" hover_background_color=" font_style=" font_weight=" text_align=" margin="]
---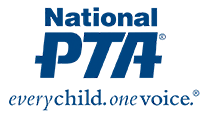 If you would like to register via purchase order please fill out this form: https://goo.gl/forms/CJ86SJkSpfo4vGXs2
Cancellation Policy: All registrations are final and non-refundable. Registration is, however, transferable. If you cannot participate in the session you have registered for you may either, find a colleague to attend in your place or transfer to another session. All transfers must be requested BEFORE your registered session begins.