Eduscape, in partnership with Common Sense Media, will be holding the First Annual NJ State "Digital Citizenship Symposium" on May 8th at the SHI Executive Conference Center in Somerset, NJ.
The Opening Session will be delivered by Merve Lapus, Director of Education Outreach for Common Sense Media.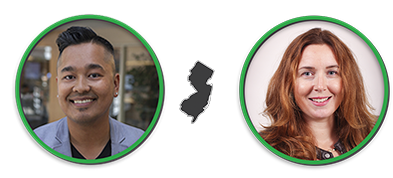 Presentation topics will include, but not be limited to:
Community-Based Digital Citizenship (DC)
Student Data Privacy – Best Practices from a NJ School District
Social Emotional Learning and DC
Digital Footprints – Consequences and Prevention
Creating and Enabling Student-Led DC Programs
Leading DC – a Superintendent's Model (presented by current NJ District Superintendent)
Building a Culture of DC
Who Should Attend?
Superintendents, Associate Superintendents, Director of Curriculum, Principals, Guidance Teams, PTA and BOE members.
Why Attend?
Discover how to build a culture of Digital Citizenship across your learning community.
What Will You Learn?
Explore the essential elements and best practices to be proactive in safeguarding your students' digital lives.