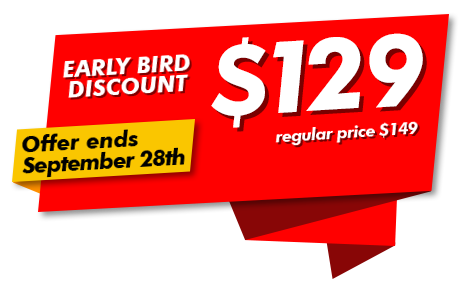 Eduscape, in partnership with NJECC, will be holding the 1st Annual STEM Made Simple Summit sponsored by Microsoft on November 2nd at Montclair State University in Montclair, NJ.
Over the past five years, STEM education has undergone many iterations. Beginning with enhancements to the acronym itself; we have gone from STEM to STEAM to STREAM, and just to confuse matters even more, we started adding "Makerspace" to the equation. STEM is much more than the subjects represented by the letters, it is an integrated approach that uses project-based learning to enable students to understand the relevancy of their learning to the world around them. So how do we make this happen? How does a school or district implement a STEM program that aligns across the curriculum?
The opening session will be delivered by Christopher Caton, Director of Curriculum & Instruction for the Moon Area School District. Christopher will share how his district's "STEAM Engines" program is empowering teachers to be the human engines of change, driving their students to an innovative learning experience.
Mr. Caton is currently completing his doctorate in Administrative Leadership at Point Park University. Before joining Moon Area School District four year ago, Mr. Caton served as Coordinator for
Curriculum and Literacy at the Allegheny Intermediate Unit where he also the mentor for all instructional coaches across Allegheny County through the Pennsylvania Institute of Instructional Coaching (PIIC). He has been a faculty member at Slippery Rock University and at Robert Morris University. He began his teaching career at the Butler Area School District, where he taught English. After earning his master's degree, he served as a reading specialist and instructional coach for the district.
He has spoken at both state and national conferences focusing on instructional practices, literacy, and curriculum development. He served as the lead writer for the development of a model curriculum in English language arts at the middle school level for the Pennsylvania Department of Education, and has developed presentations and tools for teacher training across Pennsylvania.
Breakout Sessions Include:
-STEM for Every Teacher
-Early Education and Coding
-Project-Based Learning with Leading Tools
-Coding: The Language of Innovation
-Minecraft for EDU
-Why Makerspaces Stopped Trending
-Planning a Curriculum-Driven STEM Program
-ISTE Standards for CS Educators
Who Should Attend?
Superintendents, Associate Superintendents, Directors of Curriculum, Principals, Library Media Specialists, STEM Coordinators, Special Education Teachers, and Teachers who want to integrate STEM.
Why Attend?
-Learn how to integrate STEM into curricula
-Discover "Best in Class" resources
-Engage in hands-on activities
-Learn why coding matters
-Explore strategies for district adoption
Cost:
Early Bird Rate – $129 by September 28th, 2018
Regular Ticket – $149 after September 28th, 2018
*Includes continental breakfast and buffet lunch*
Reminder BYOD (bring your own device)
Buy Tickets
To pay via purchase order you must fill out this form: https://goo.gl/forms/3zB8vyhhLhMNbfaD3. Registration is not confirmed until a valid purchase order is received.
Cancellation Policy: All registrations are final and non-refundable. Registration is, however, transferable. If you cannot make it to the event, please find a colleague to attend in your place.